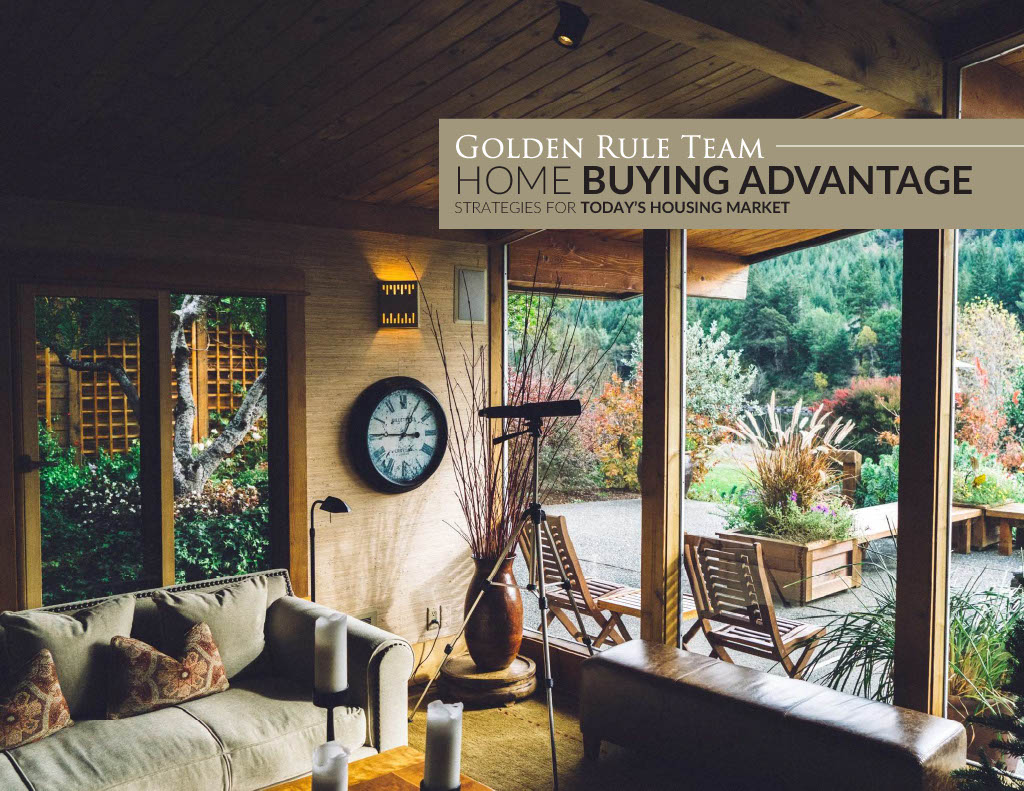 Buyer's Guide
---
Your first step is to gain an understanding of some of the important strategies needed for finding your ideal home. Start by downloading the Golden Rule Team Home Buying Advantage Guide.
Key concepts include: defining your goals and expectations, the home search, key market strategies, financing your home, working with a trusted advisor and advocate, and the home purchase process.
The buying process requires an in-depth attention to detail and someone who will guide you past just finding "The One." Be sure to choose someone who is able to explain every step of the way! The more informed you are, the more confident you'll be in your decision.
THE PROCESS
We're here to help through every step of the home buying process, but here's a simple breakdown on what to expect through typical transactions: